Welcome to Kitchensity.com, your ultimate destination for all things kitchen-related!
Our mission is to help you create the perfect kitchen space, whether you're a professional chef or a home cook.
At Kitchensity.com, we are passionate about kitchen design, organization, and functionality.
We believe that a well-designed kitchen is the heart of the home, where families and friends come together to share meals and create memories.
Our team of expert writers and researchers brings you the latest trends and innovations in kitchen design, appliances, and accessories.
We provide detailed reviews and comparisons of the best kitchen products on the market, so you can make informed decisions when it comes to purchasing cookware, appliances, and other kitchen essentials.
We also understand that cooking can be intimidating for some people, which is why we offer a wide range of tips, tricks, and tutorials to help you master basic cooking skills and tackle more complex recipes with confidence.
Whether you're looking to cook a simple weeknight dinner or a gourmet feast for a special occasion, we've got you covered.
At Kitchensity.com, we're dedicated to providing you with the information and resources you need to create the kitchen of your dreams.
So whether you're a seasoned home cook or just starting out, we invite you to explore our website and join our community of kitchen enthusiasts. Let's create something delicious together!
You can connect with us at:
ABOUT KATRINA (Owner Of Kitchensity.com)
Welcome to my website!
My name is Katrina Smith, and I am a seasoned expert with over 25 years of experience in all things related to cooking and the kitchen.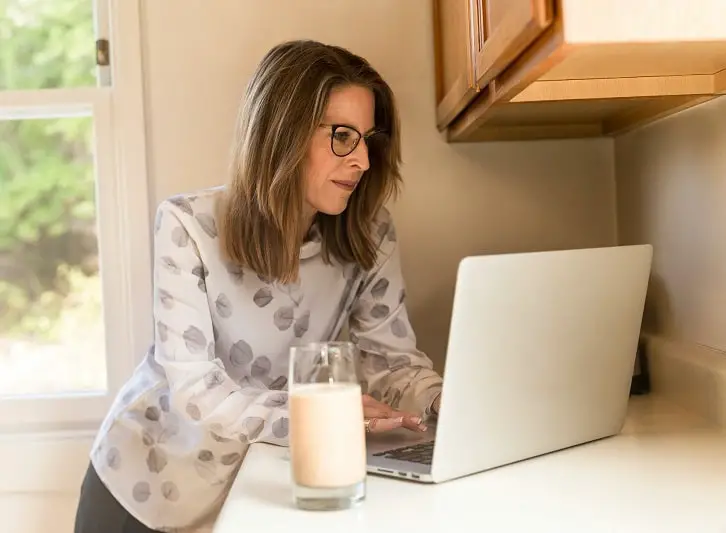 As someone who loves to cook, I understand the importance of having the right tools and equipment to create delicious meals.
On this website, I share my knowledge and expertise on cookware, kitchen appliances, kitchen tips, and kitchen staples.
Whether you are a seasoned home cook or just starting out in the kitchen, you will find useful information and insights here to help you improve your cooking skills.
I believe that cooking is not only a necessary life skill but also an art form. It brings people together and creates wonderful memories.
That's why I am dedicated to helping people discover the joy of cooking and the beauty of the kitchen.
Through my articles and reviews, I hope to inspire you to try new recipes, experiment with different ingredients, and invest in quality cookware and appliances.
Cooking is an adventure and I invite you to join me on this journey of discovery.
Thank you for visiting my website, where you'll find a wealth of information and tips based on my extensive experience of over 25 years.
I hope you find it helpful and informative. Happy cooking!
If you have any questions or find any misinformation in our website then please get in touch.