Welcome to Kitchensity.com, your ultimate destination for all things kitchen-related!
Our mission is to help you create the perfect kitchen space, whether you're a professional chef or a home cook.
At Kitchensity.com, we are passionate about kitchen design, organization, and functionality.
We believe that a well-designed kitchen is the heart of the home, where families and friends come together to share meals and create memories.
Our team of expert writers and researchers brings you the latest trends and innovations in kitchen design, appliances, and accessories.
We provide detailed reviews and comparisons of the best kitchen products on the market, so you can make informed decisions when it comes to purchasing cookware, appliances, and other kitchen essentials.
We also understand that cooking can be intimidating for some people, which is why we offer a wide range of tips, tricks, and tutorials to help you master basic cooking skills and tackle more complex recipes with confidence.
Whether you're looking to cook a simple weeknight dinner or a gourmet feast for a special occasion, we've got you covered.
At Kitchensity.com, we're dedicated to providing you with the information and resources you need to create the kitchen of your dreams.
So whether you're a seasoned home cook or just starting, we invite you to explore our website and join our community of kitchen enthusiasts. Let's create something delicious together!
You can connect with us at:
ABOUT KATRINA (Owner Of Kitchensity.com)
Welcome to my website!
My name is Katrina Smith, and I am a seasoned expert with over 25 years of experience in all things related to cooking and the kitchen.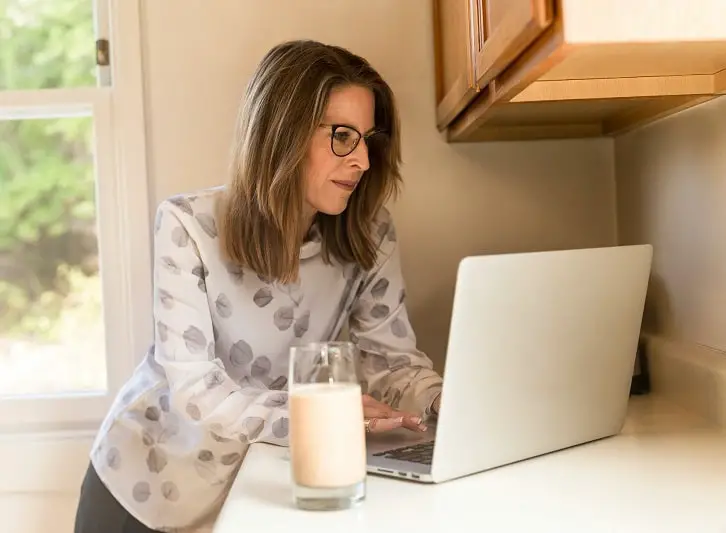 As someone who loves to cook, I understand the importance of having the right tools and equipment to create delicious meals.
On this website, I share my knowledge and expertise on cookware, kitchen appliances, kitchen tips, and kitchen staples.
Whether you are a seasoned home cook or just starting in the kitchen, you will find useful information and insights here to help you improve your cooking skills.
I believe that cooking is not only a necessary life skill but also an art form. It brings people together and creates wonderful memories.
That's why I am dedicated to helping people discover the joy of cooking and the beauty of the kitchen.
Through my articles and reviews, I hope to inspire you to try new recipes, experiment with different ingredients, and invest in quality cookware and appliances.
Cooking is an adventure and I invite you to join me on this journey of discovery.
Thank you for visiting my website, where you'll find a wealth of information and tips based on my extensive experience of over 25 years.
I hope you find it helpful and informative. Happy cooking!
If you have any questions or find any misinformation on our website then please get in touch.
About John Davis (Author, Stove Expert & Gas Guru)
🔧 Stove Expert | 🔥 Gas Guru | 🏠 DIY Enthusiast | 🎨 Painter Extraordinaire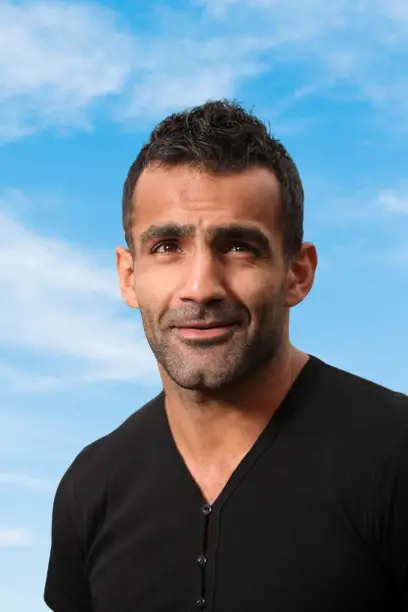 John Davis is a seasoned expert in the world of stoves and all things related to home improvement. With a passion for fixing and enhancing household appliances, John's journey into becoming a renowned stove specialist has been a remarkable one.
Born and raised in a small town in the heart of America, John's fascination with home improvement projects began at an early age. He would often spend his weekends helping his father repair various appliances around the house, igniting a lifelong curiosity about how things worked.
John's expertise in stoves, both gas and electric, is truly remarkable. He possesses an in-depth understanding of different stove types, their maintenance, and the intricacies of gas systems, whether natural or propane. Over the years, he has mastered the art of troubleshooting and repairing stoves, earning him the reputation of a go-to professional for stove-related issues in his community.
Not content with just fixing stoves, John's enthusiasm for DIY projects extends to every corner of his home. He has transformed his living space through countless do-it-yourself paint jobs, creating stunning and inviting environments that showcase his creative flair. His passion for painting has not only added character to his own home but has also inspired friends and neighbors to embark on their DIY adventures.
As an educator and advocate for safe and efficient stove usage, John has conducted workshops and seminars on stove maintenance and safety. His goal is not only to repair stoves but also to empower homeowners with the knowledge and skills to maintain their appliances effectively.
When he's not busy fixing stoves or giving life to new home decor ideas, John can be found exploring the great outdoors, where he finds inspiration for his next home improvement project. His commitment to improving homes and kitchens, combined with his love for the DIY world, continues to make him a trusted and respected figure in his community and beyond. John Davis truly embodies the spirit of innovation and creativity when it comes to making houses feel like homes.